And He said to them, "Go into all the world
and preach the gospel to every creature."
Mark 16:15 (NKJV)
The Wyoming Rodeo Ministry will participate at the National High School Finals Rodeo, July 15-22, 2023, at the Gillette Cam Plex in Gillette, WY. We want to thank the volunteers who have joined us, in past years, in Rock Springs, Gillette and Lincoln by sharing their stories about a special relationship in their lives. We will continue to pray for the safety and well-being of all involved in this wonderful event.
Here are some of the reasons this ministry may be a good fit for you in 2023:
It's a family friendly event in a non-threatening atmosphere.
We will train you to give your testimony in three minutes.
There are thousands of people who will gladly listen to your story at the rodeo.
This is an opportunity to be obedient and take part in the Great Commission.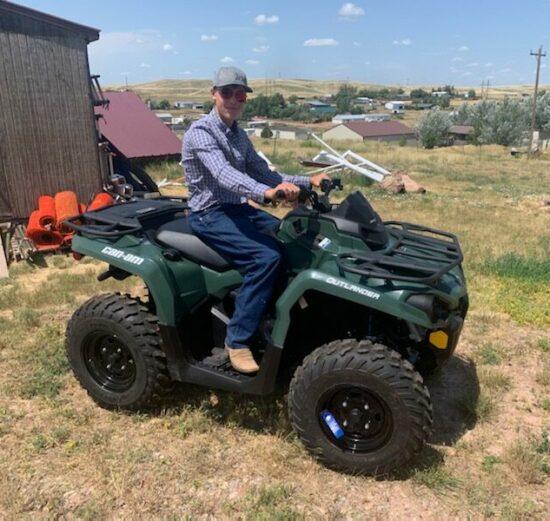 Cadence Hurley is the 2022 winner of a new 4×4, 4-wheeler.
During the summer of 2022, at the Gillette Cam Plex in Gillette, WY, we had over 50 volunteers working with the rodeo ministry. We were blessed to share our testimony 1,751 times and were further blessed by being used of God to help bring 144 people into a relationship with the Savior. This year we want to be able to involve twice as many volunteers. Can you imagine over 50 people sharing their faith with people from across the country? The possibilities for Kingdom impact are tremendous! And those who share the gospel are blessed beyond measure in this ministry.
8 Year Rodeo Ministry Highlights